Wednesday, October 29, 2008
Cayleigh-Grace is 8 weeks old already, it just doesn't seem possible. She has really seemed to blossom in the past two days. She has gone from not making any noises and only smiling once in a while to full out "talking" constantly (she is definitely a girl!!) and smiling non stop, as soon as she sees us she gets this huge beautiful smile on her face and then will start cooing and making all sorts of "talking" noises at us. It is so wonderful watching her blossom and come into her own wonderful personality!!
We call this snowsuit her starfish outfit, Dylan said that is what she looks like in it and we totally agree!!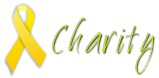 Posted by

Charity
at 10:48 AM
0 comments