Monday, March 21, 2011
Here are a couple of pictures from the past couple of days.
I guess Casey thought that Kiale needed help with his homework, either that or he was making sure he was doing it correctly... good cat.
They decided they wanted to sleep together this weekend, it was precious!
Loving their Pillow Pets
A post about Colin's birthday party will be up soon!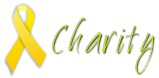 Posted by

Charity
at 7:54 PM
2 comments